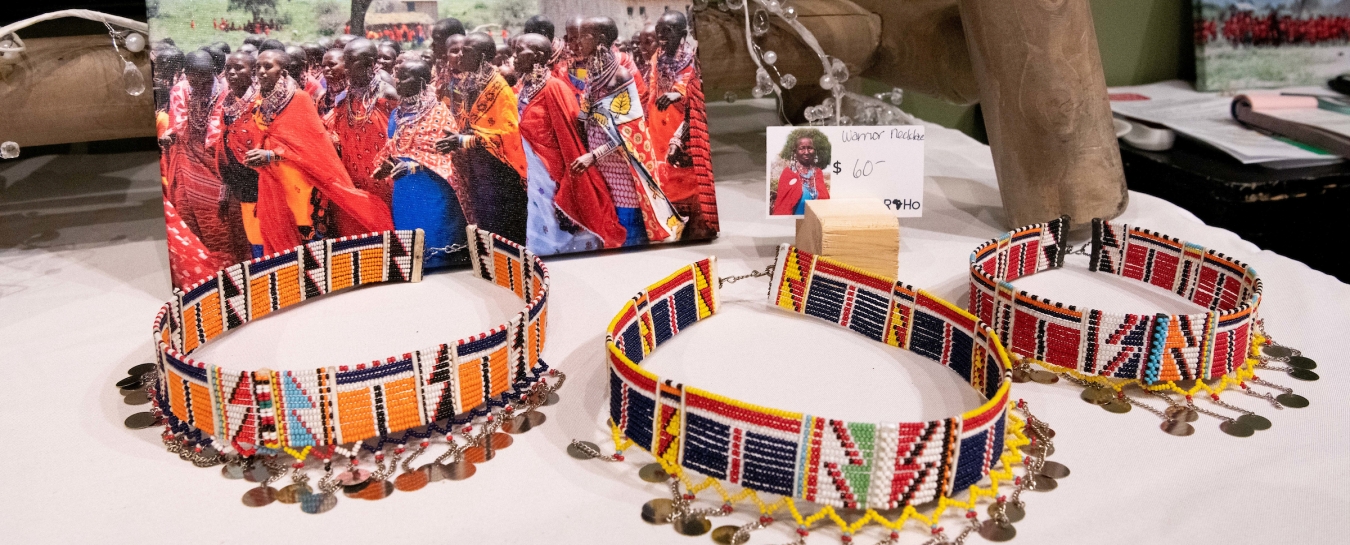 Folk & Tribal Arts Pop-up: RoHo Goods
At the Museum
December 12, 2020 / 10:00 AM–5:00 PM
Be generous to your loved ones while supporting the local community and international artisans. Over four weekends, from November 27 to December 20, shop featured vendors from Folk & Tribal Arts Marketplace. This safely scaled-down outdoor version of our beloved annual fundraiser offers a fine array of handcrafted items.
25% of sales benefit Museum exhibits and programs. Shopping the pop-ups and store are free, no reservation is required, and Museum admission is not included.
Pop-up schedule
All pop-ups are Friday–Sunday, 10:00 AM–5:00 PM.
Friday, November 27–Sunday, November 29: Peruvian Imports: high-quality, handmade alpaca wool clothing and accessories
Friday, December 4–Sunday, December 6: Anomaly Imports: handmade gifts such as palm baskets and products from the Zapotec Weavers of Teotitlán del Valle, Oaxaca
Friday, December 11–Sunday, December 13: RoHo Goods: Kitenge fabric masks, one-of-a-kind Kenyan beaded leather sandals, cowhide bags, African beaded jewelry, Binga baskets, and cowhide home goods
Friday, December 18–Sunday, December 20: La Calenda: folk art from Oaxaca, clothing and textiles, jewelry, sculptures, and Talavera Pottery
Other ways to shop and support
Pop-up shops aren't the only way to find unique gifts while supporting the Museum. Throughout December, a selection of beautiful items from many other favorite marketplace vendors will be available on-site in the Museum Store, which is open Wednesday–Sunday, 10:00 AM–5:00 PM. This selection of items will also be available through our online store.
Folk & Tribal Arts Marketplace and Folk & Tribal Arts Pop-ups are fundraisers; Member discounts are not applicable.