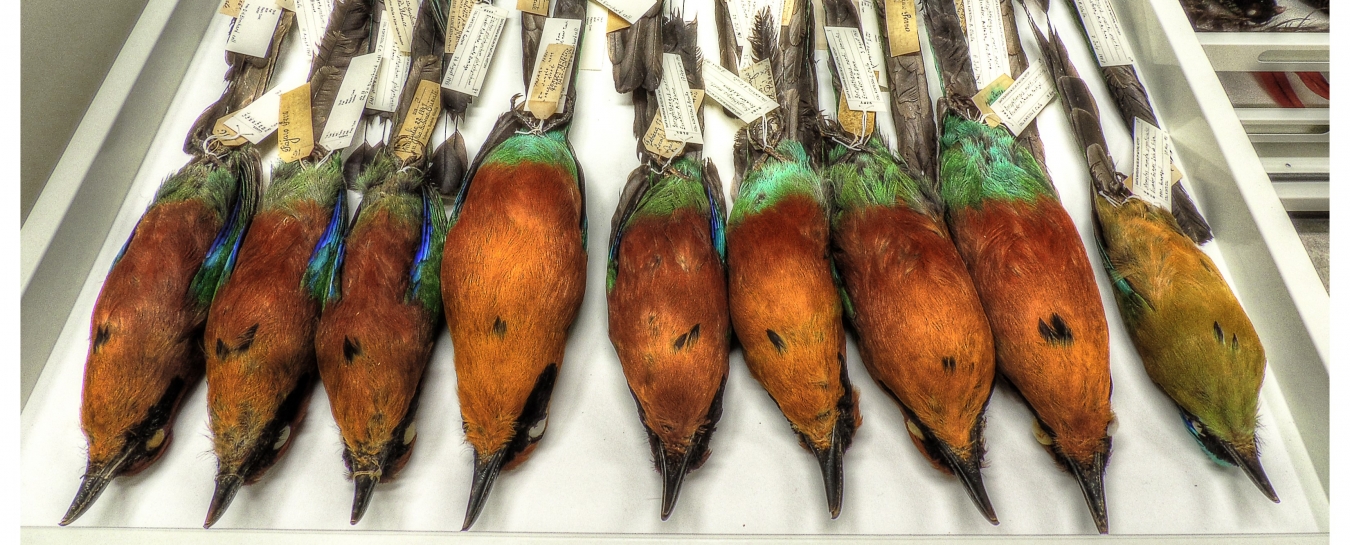 Vertebrate Zoology
Curious about that bird you heard on your morning walk?
Concerned about a rumor you heard about local wildlife preying on your pets?
The Department of Vertebrate Zoology is your local resource for helping you learn about and enjoy the environment around us.
We continue to build and conserve our collections which contain over 44,000 specimens of fish, amphibians, reptiles, birds and eggs, and mammals from the prehistoric to the modern. As a public resource, we value our role in answering public queries and helping scientists, students, and the private sector utilize our collections for research. Our specimens and collection data are available to researchers through our online database, through collection loans, and of course in person.