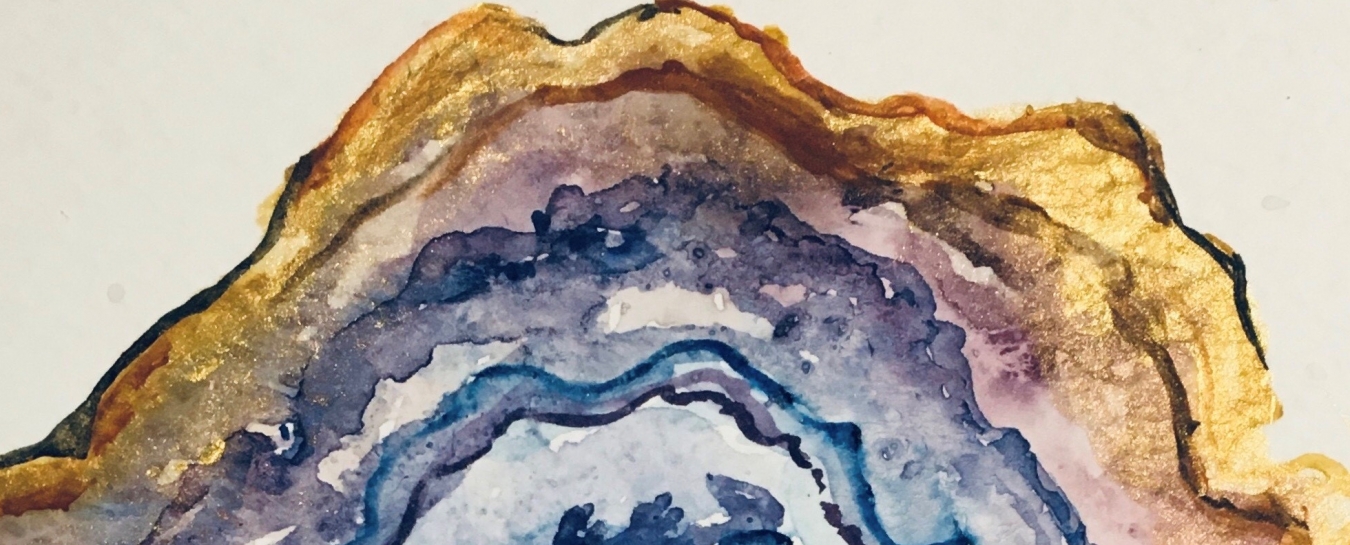 Art Meets Science: Agate Painting with Gold Leaf
At via Zoom
August 1, 2020 / 11:00 AM–12:00 PM
Expand your art skills and science knowledge from the comfort of your own home. Each class we'll brush up on some cool science and then introduce new art media and techniques with a fun, interactive workshop.
Geologist Jenna Rolle will share a close-up look at some of our most beautiful gem and mineral specimens and explain what makes each of those minerals unique. Artist Hilary George will show you how to create and agate slice masterpieces of your own on watercolor postcards. She'll review watercolor basics, then model a step-by-step process to make a geode or agate-inspired painting, with gold leaf as a finishing touch!
Supplies provided: agate slice, watercolor brush, gold leaf sheet, two watercolor paper postcards, practice paper, selected Koi watercolor pigments in paint palette tray, and washi tape.
Supplies are available for curbside pickup at the Museum.