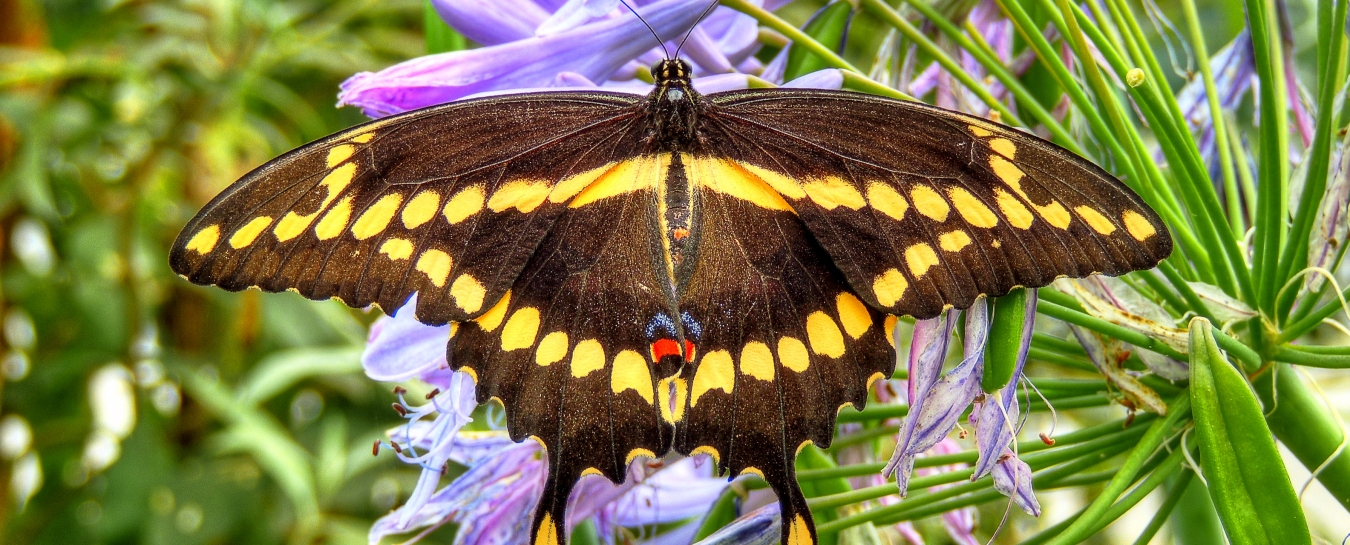 Butterflies Alive! Exhibit Opening
At the Sprague Butterfly Pavilion
May 25, 2019 / 10:00 AM–5:00 PM
From May 25-September 2: Walk through a beautiful garden while nearly 1,000 live butterflies flutter freely around you. The exhibit features a dazzling variety of butterflies, from local favorites to exotic tropical varieties. Learn about the life cycle and behavior of these spectacular invertebrates while observing them up close.
Built in 2018, the Sprague Butterfly Pavilion features plants butterflies love and comfortable spots to relax and enjoy the atmosphere. Its swooping steel ribs mimic the curve of a butterfly's wings, and its sandstone face was carefully constructed from local Santa Barbara rock. Visit our facility rentals page to learn about the Pavilion as an event venue.
The exhibit is included in Museum admission.
Thanks to our generous exhibit sponsors CLU/KCLU, Museum League, Walter J. & Holly O. Thomson Foundation, and Montecito Bank & Trust.