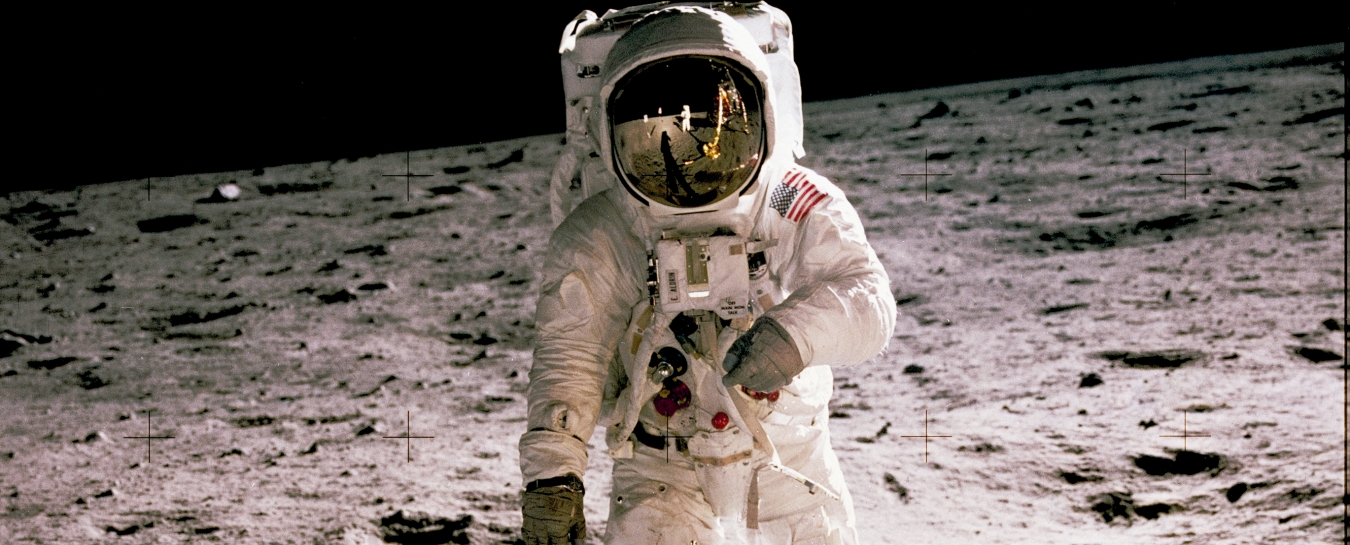 Cocktails with a Curator - A Walk on the Moon
At the Museum
March 15, 2019 / 5:30 PM–7:30 PM
This event is sold out.
This year, we'll celebrate mankind taking one giant leap with the first lunar landing 50 years ago. Since that time, huge scientific advances have been achieved in understanding our universe and beyond.
Enjoy a special planetarium show featuring amazing images from the cosmos. Meet our space experts who will answer all of your astronomy questions.
Touch meteorites and other space objects. View the location of the Apollo 11 landing through one of our high magnification telescopes. Learn about the current groundbreaking investigations being done across the globe and galaxy. Enjoy light bites by Pete Clements Catering, out of this world cocktails, and wine from Buttonwood Winery & Vineyards.
Featuring presenters from the Museum's Astronomy Department, led by Manager Javier Rivera, Las Cumbres Observatory, Santa Barbara Astronomical Unit, and UCSB Physics Department.
$35 for Members. Must be 21 or over to attend.
Free for Naturalist level ($175) Members and above, but reservations are required. Call 805-682-4711 ext. 114 or RSVP to lorsua@sbnature2.org.