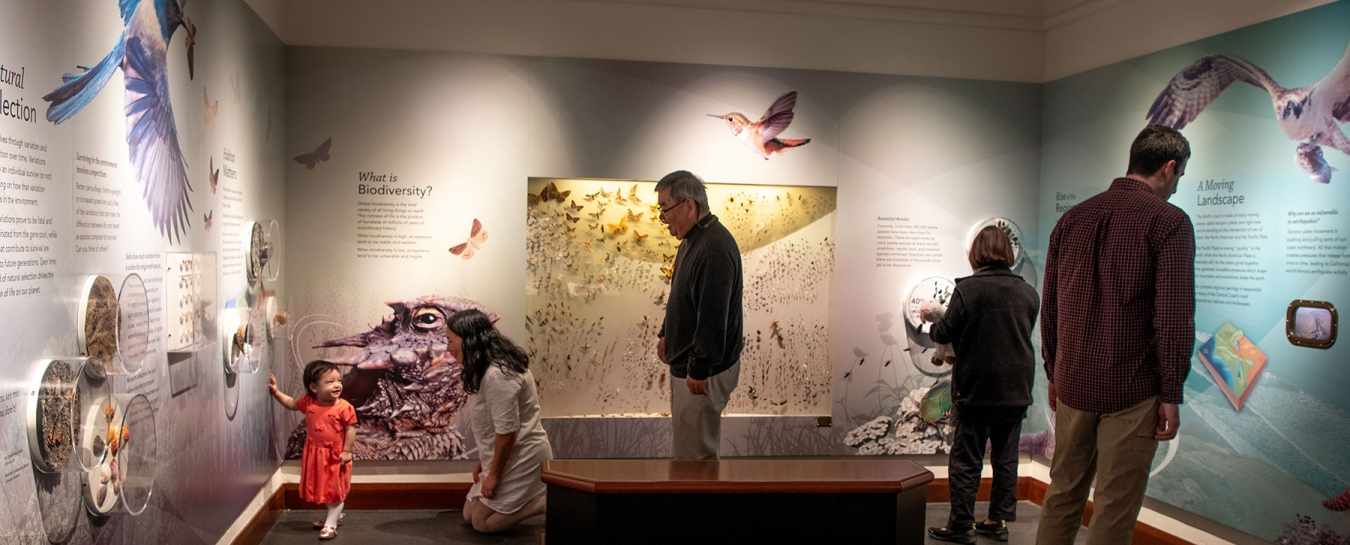 Santa Barbara Gallery
Location: Museum
Description: The Santa Barbara Gallery is our newest exhibit space. Three-levels of unique dioramas highlight the rich biodiversity of Santa Barbara. It is adjacent to our courtyard, with a rare 13th century tiled fountain.
Capacity:
Seated dinner: 60
Cocktail reception: 100
Additional space available with rental combination
Audio-Visual Capabilities:
Flat screen TV
Must contact Museum-approved A/V technician for use of A/V equipment.
Internet Access: Yes
Parking:
Limitations: No smoking, balloons, confetti, or open flames. Event must occur from 5:30-9:30 PM.
Other Services:
Catering counseling
On-site coordinator & security
Price:
Santa Barbara Gallery and Courtyard: $2,000
Our Event Manager, Meridith Moore, is available to answer any questions and schedule on-site visit and consultation. Contact her at 805-682-4711 ext. 112, or email at mmoore@sbnature2.org.