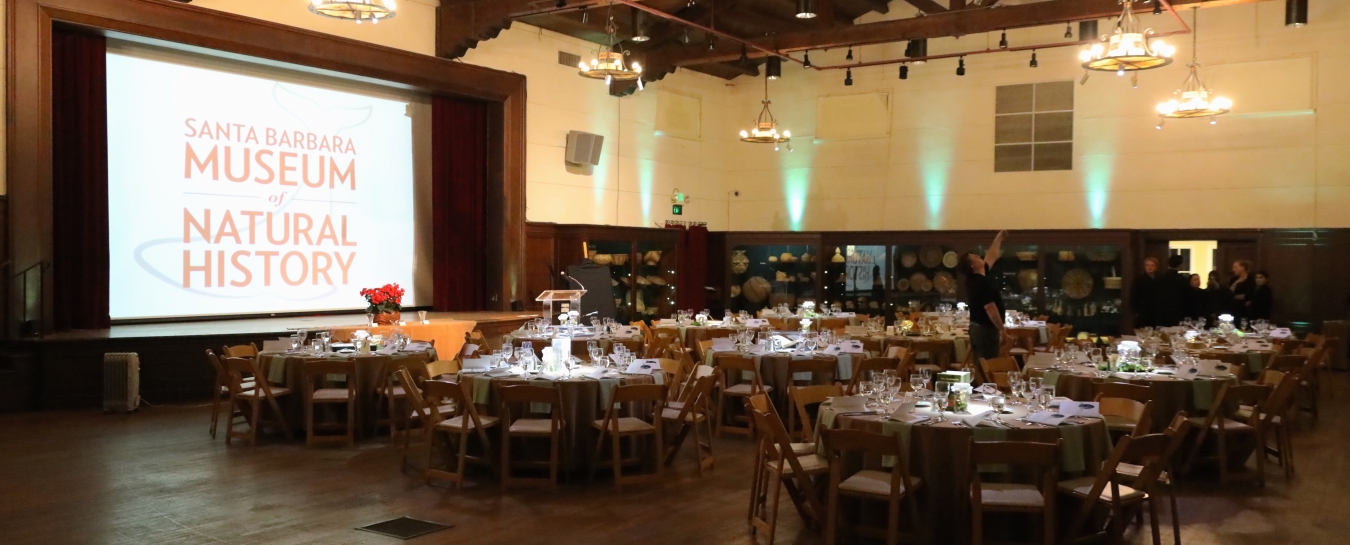 Fleischmann Auditorium
The auditorium accommodates a dinner and dance reception of 175 people, amplified music is allowed inside the auditorium. Events may begin at 4:00 PM. Music must stop at 9:30 PM and all guests depart by 10:00 PM.
Ambiance: Large wood floor area, dark wood paneling. Museum collections on display. With creative decor, an auditorium can be transformed into a memorable, fanciful space.
Capacity:
Standing: 350
Theater-style seating: 350
Dinner seating: 200
Dinner/Dance seating: 175
Stage
Prep or Pre-Stage Annex
Podium
Audio-Visual Capabilities:
Fully-equipped A/V booth
Surround sound
Projector
Big screen
Must contact Museum-approved A/V technician for use of A/V equipment.
Internet Access: Yes
Parking: Up to 150 cars on site. 

Limitations:
No smoking, balloons, or confetti.
No floating candle centerpieces.
Waterproof mats must be placed under all food and beverage serving and preparation areas.
Other Services:
Catering counseling
Security 
Price:
Our Event Manager, Meridith Moore, is available to answer any questions and schedule on-site visit and consultation. Contact her at 805-682-4711 ext 112, or email at mmoore@sbnature2.org.