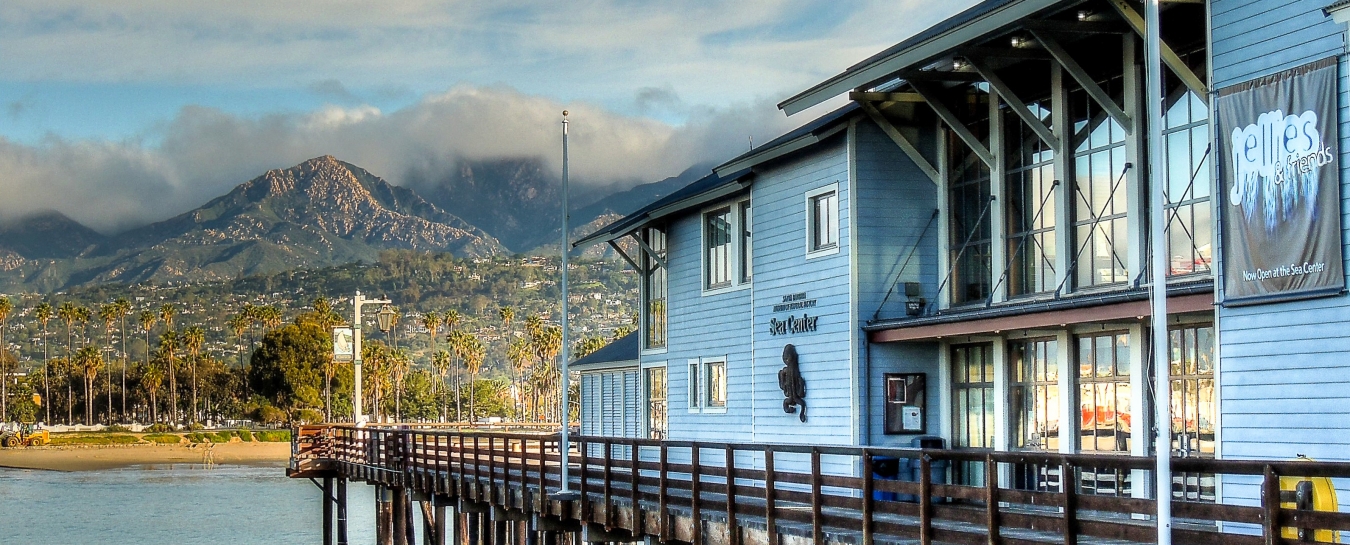 Sea Center
The Santa Barbara Museum of Natural History Sea Center is located on Stearns Wharf. It is an engaging, interactive marine education facility that allows visitors to discover the fun in science and the wonders of the natural world. 
At the Sea Center visitors of all ages can enjoy interactive exhibits, opportunities to work like scientists, a theater showcasing the wonders of the Santa Barbara Channel, hands-on close encounters with sea creatures, and a live shark touch pool. Children can crawl through a 1,500-gallon tidepool tank to see ocean life from a different perspective.
Click here to view the Sea Center's current exhibits.
Click here to view the Sea Center's location and hours.