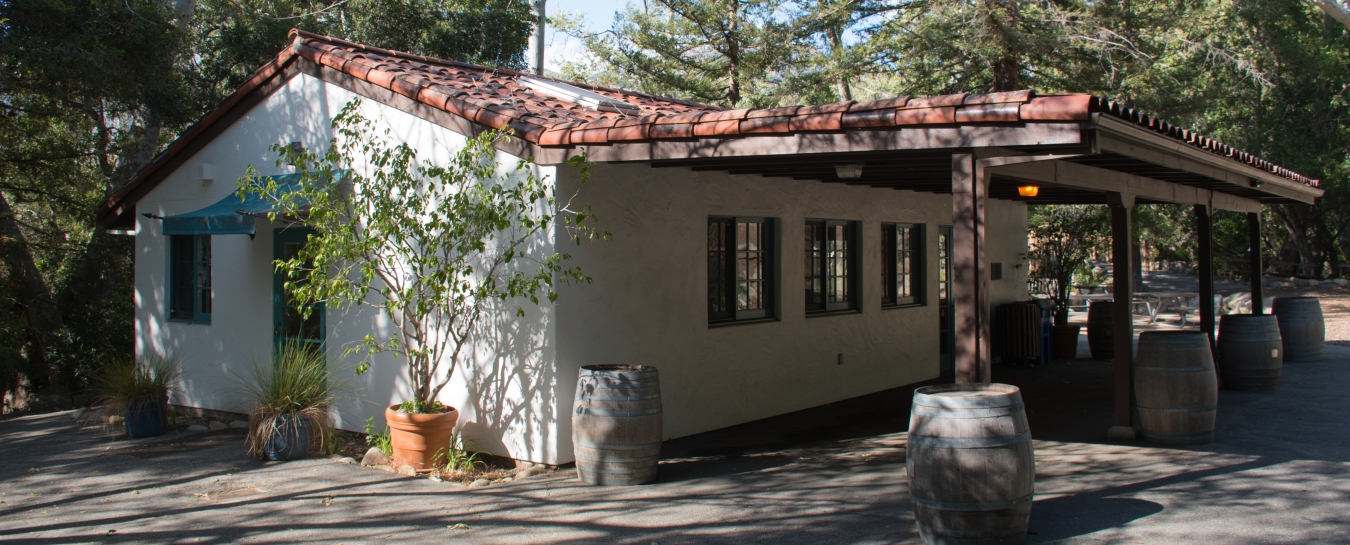 Broder
Location: Museum

Description: Broder is a Spanish-style building that allows for multiple options for your event. Meetings, retreats, informal and formal receptions, lunches, BBQs, dinners for private, corporate, or wedding events.

Ambiance: Beautiful site located along Mission Creek. Terrace area has a combination of asphalt and wood chip surfaces. Can be used as a wine and cheese reception area, meeting space, or event prep work area. Adjacent to Sukinanik'oy Garden and Coggeshall Bowl.
Capacity:
Standing: 150 outdoors
Table Seating: 100 outdoors
Inside the Broder Building: 40 people maximum
Additional space available with rental combination
Facilities: Kitchenette with residential-size refrigerator/freezer, restroom, electrical outlets inside and outside.

Audio-Visual Capabilities: Projector and  screen, indoors only

Internet Access: Yes

Parking: Up to 150 cars on site. Additional parking can be rented from nearby organizations.

Limitations:
No smoking, balloons, confetti, or open flames.
No floating candle centerpieces.
No amplification of sound allowed outdoors including microphones, stereos, or amplifiers.
Events begin at 4:00 PM and end at 6:30 PM.
Other Services: