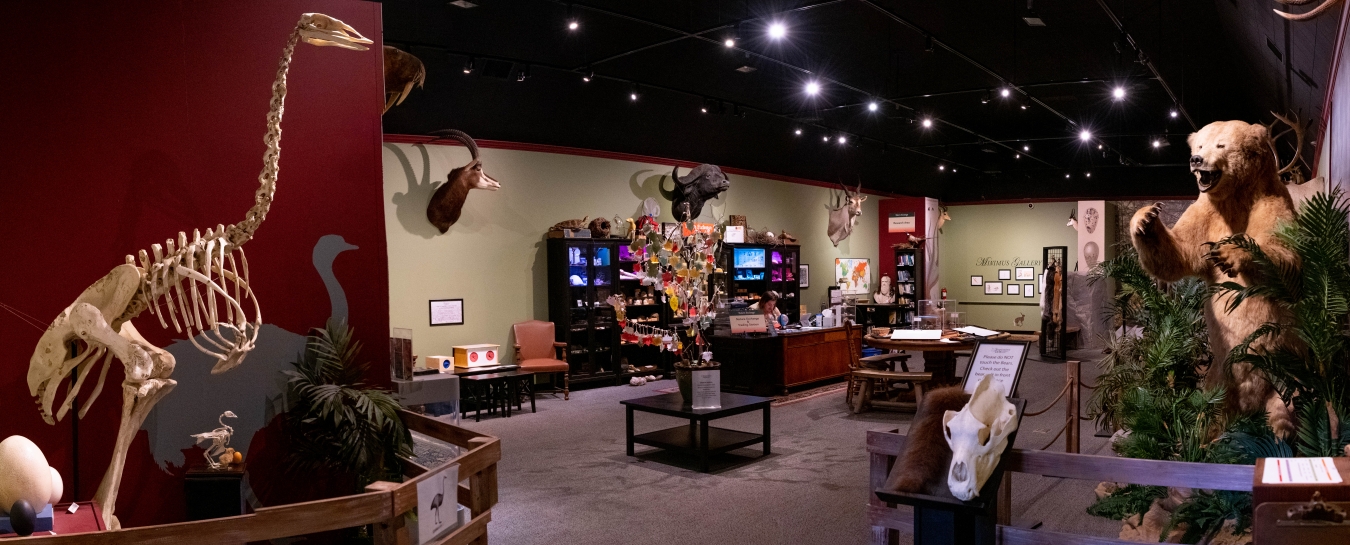 Curiosity Lab
Featuring Nature Exchange
Ended March 14
Explore the wonders of the natural world through cool hands-on activities in this dynamic learning lab. You can bring your questions and nature discoveries to our staff naturalist, get hands-on with specimens, create a scientific illustration and more. The Curiosity Lab is fun for all ages!
Now Featured in the Curiosity Lab
Nature Exchange
The Nature Exchange ™ is like a natural trading center or swap shop. This is the place where you can bring items from nature and trade for other natural items from the constantly changing Nature Exchange collection . (Limited to one trade per visit).
Learn more about how Nature Exchange works. Including what you can and cannot bring in for exchange.
Want to get kick-started on your Nature Exchange research? Download our Research Form.
For more information about Curiosity Lab or Nature Exchange, please email naturalist@sbnature2.org or call 805-682-4711 ext. 169.
Activity Stations
Natural Artist Station: Draw a specimen on display from the Museum's collection. Your artwork could go on display in our Minimus Gallery.
Camping Area: Go on a "camping trip" featuring animals, forest, a "campfire" and more!
Pelt Walls: Touch a real animal pelt from animals such as foxes, deer, and bobcat.
Micro-eye: Use our state-of-the-art microscope to look at natural objects in a whole new way.
Tree of Wonder: Write a question onto a green leaf at the "Tree of Wonder" station. Come back to the Curiosity Lab at a future visit and find your answer on your leaf!
Mystery Animal: Identify an animal based on its teeth, tracks, pelt, or scat.
Tactile Table: Find out what minerals and rocks are in the box without seeing them, just by feel!
X-ray Table: Put a skeleton together on a light table.
Activities are changed and rotated throughout the seasons, be sure to come back to see what is new!
Want to explore the outdoors more? Download our nature exploration guides: