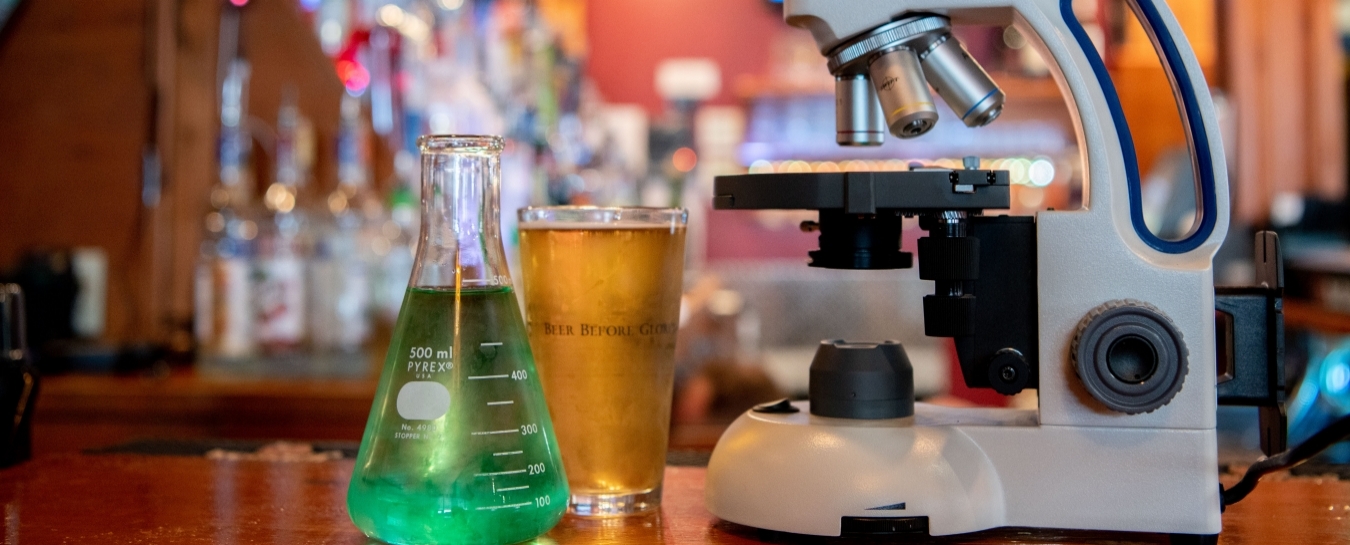 Science Pub From Home: Developing the Hawkeye Ocean Color Satellite Instrument
At Zoom
July 13, 2020 / 6:30 PM–7:30 PM
Cloudland Instruments CEO Alan Holmes, Ph.D., will discuss the genesis, development, and launch of the SeaHawk Cubesat Satellite carrying the Hawkeye ocean color instrument. The Hawkeye instrument measures the reflectance of the ocean in eight spectral bands, allowing scientists to take high-resolution measurements of lakes, rivers, estuaries, and the coastal zones for interpretation of ocean health and phenomena.
Alan's company, Cloudland Instruments, is a small local company, with only five employees at its peak. Dr. Holmes will describe the circuitous path that led from a rubber plantation in Guatemala to a satellite in Earth's orbit, as well as presenting pictures showing the process from idea to images from space.
Join our fun and friendly conversation, and quench your thirst for knowledge about science and nature. Like our real-life venue Dargan's, this Zoom webinar is free, but has limited capacity. Register now to secure a spot in the live discussion, or catch the video later on the Museum's social media.
Suggested pairing: Irish Bangers N' Mash and an Irish whiskey from Dargan's Irish Pub & Restaurant. Call 805-568-0702 to arrange for your order and pickup at 18 E. Ortega Street in Santa Barbara or order delivery via Restaurant Connection or Grubhub.
Information: Contact Community Education Manager Stefanie Coleman at 805-682-4711 ext. 170 or scoleman@sbnature2.org.
Register