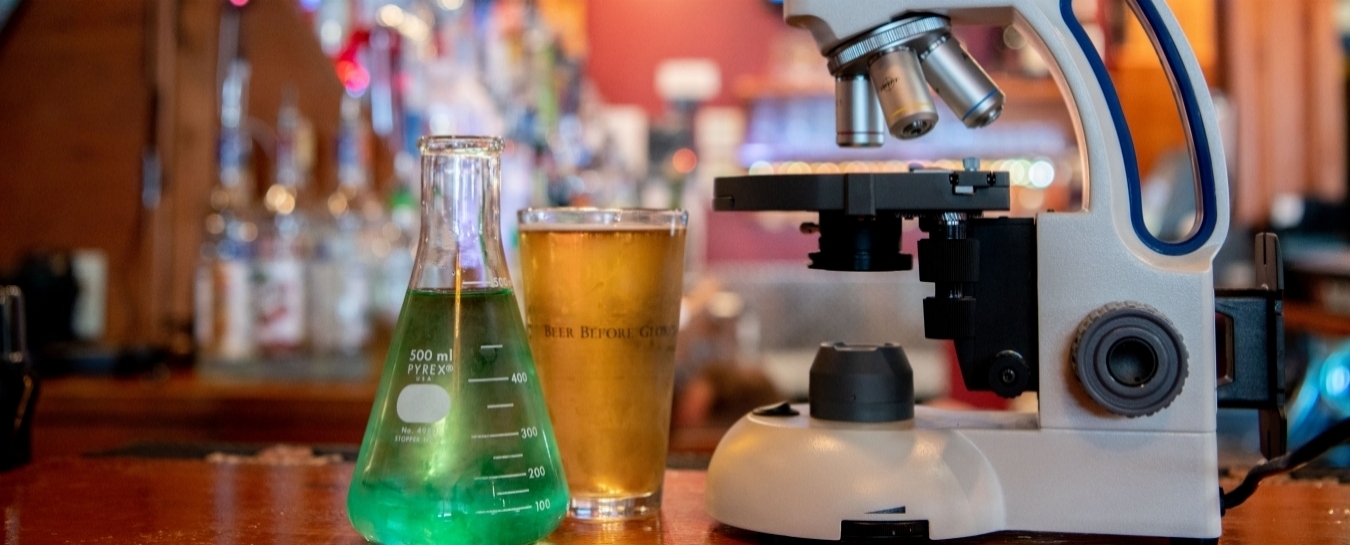 Science Pub From Home: Tangled Up in Blue – Whale Entanglement on the West Coast
At Zoom
June 8, 2020 / 6:30 PM–7:30 PM
Join our fun and friendly conversation, and quench your thirst for knowledge about science and nature.
In recent years, large whale entanglements in Dungeness Crab fishing gear have increasingly appeared in the news. Sea Center Volunteer and Interpretation Manager Sam Macks Franz, M.M.A. (master of marine affairs) will discuss her thesis research on the risk of large whale entanglement in crabbing gear along the West Coast. She will dive deep into the complex issue of understanding large whale entanglements, and solutions to mitigate the problem.
Suggested pairing: Shepherd's Pie and Guinness from Dargan's Irish Pub & Restaurant. Call (805) 568-0702 to arrange order and pickup at 18 E. Ortega Street in Santa Barbara or order delivery via Restaurant Connection or Grubhub.
Information: Contact Community Education Manager Stefanie Coleman at 805-682-4711 ext. 170 or scoleman@sbnature2.org.
NOTE: This event is full. No more registrations can be accepted.