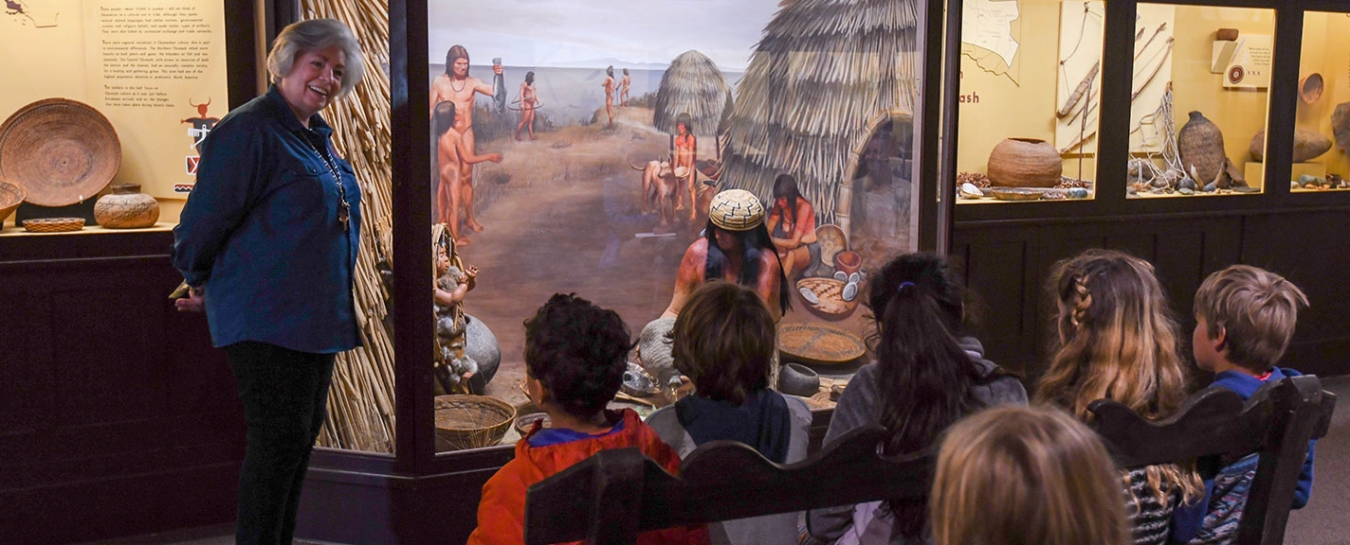 Docent Opportunities
Do you have a passion for learning, science, and nature? Would you like to share your enthusiasm with child and adult visitors at the Museum? Are you looking for lifelong learning opportunities and a way to make new friends?
Museum docents are a vital part of our community, as they help lead school programs, adult tours, and interact with visitors in the exhibit halls. Becoming a docent requires no prior experience, and we offer in-depth training and all of the support and flexibility docents need to succeed. 
Docent Benefits
Receive special in-depth training from Museum curators and professionals on a variety of topics from astronomy to zoology

Gain new knowledge and skills, no experience necessary

Participate in fun social events, make new friends, and become part of the Museum community
Receive free passes to the Museum and Sea Center
Flexible scheduling
No cost to participate
How do I become a Docent?
Attend the Docent Open House on September 9, 2019, at 9:30 AM in the Museum's Farrand Auditorium.
Commit to Docent training classes running Mondays 9:30-11:00 AM. Classes start September 16, 2019 and run through late January 2020.
After training is completed, lead docent tours one weekday morning per week from 9:30 AM-Noon.
For more information, call 805-682-4711 ext. 168.