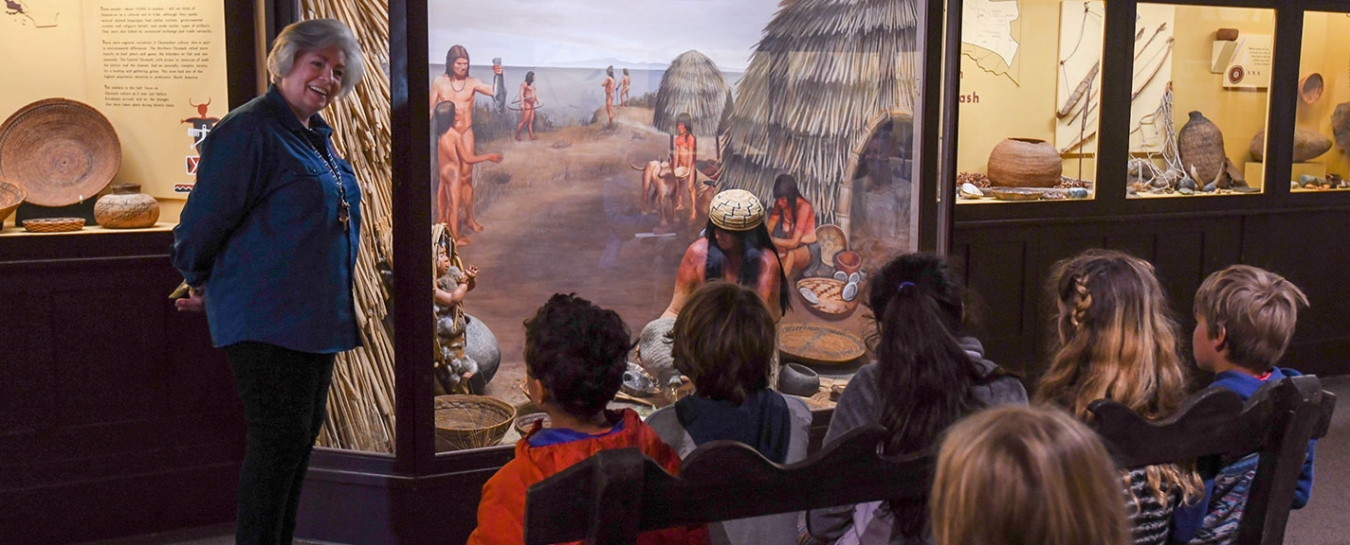 Docent Opportunities
What is a Docent?
Lead school programs and adult tours at the Museum.
Receive special training from science experts.
Take amazing field trips.
Participate in fun social events.
Receive a free lifelong learning Museum pass.
No previous experience required.
How do I become a Docent?
Attend the new docent training classes starting September 10, 2018.
Docent training classes run Mondays 9:30-11:00 AM.
For more information, contact Kristen Carte-Smith, School and Teacher Services Manager at kcarte-smith@sbnature2.org or call 805-682-4711 ext. 168.