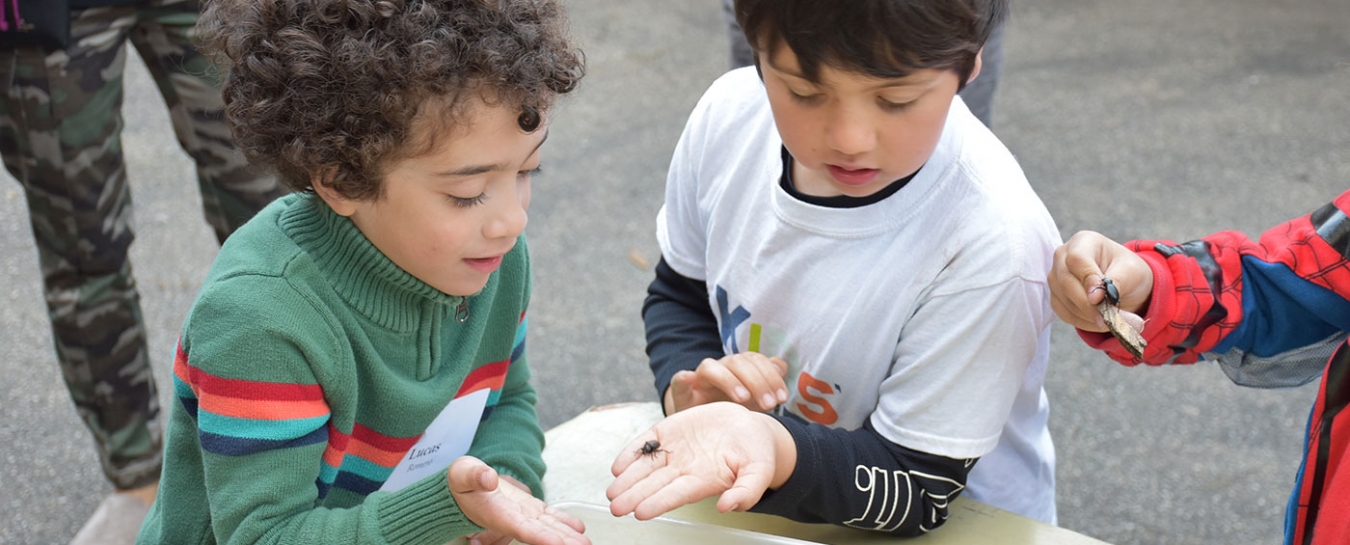 Kids' Club
The Kids' Club is a program designed exclusively for our Museum Kids. The Kids' Club offers enrichment and recreation programs and events for kids aged 5 to 12. Members at any level can add the Kids' Club benefit to their existing membership at a cost of $120 a year (that's just $10 a month!) Kids' Club members enjoy the following benefits:
A Museum t-shirt
An annual subscription to National Geographic Kids Magazine
A surprise gift on your child's birthday
Three Family Friendly Kids' Club events per year
A 1/2 priced children's birthday party at the Museum
Additional children in the household can be added for $60 per year
To add the Kids' Club benefit to your membership contact: 805-682-4711 ext. 114 or lorsua@sbnature2.org.
Kids Club Events in 2018
Nature Scavenger Hunt
Saturday, January 27
9:00-10:30 AM
Become a collector! Go on a scavenger hunt to find rocks, fossils, shells or other natural objects. Earn points based on your knowledge of the object. The more you know, the more points you'll be awarded. Use your points to trade your object for an item from the Nature Exchange trading case. Light breakfast snacks included.
Take a Walk on the Wild Side
Saturday, May 26
9:00-11:00 AM
Enjoy Live animal encounters, be the FIRST to enjoy our new Planetarium show, Habitat Earth. Take part in a Scavenger hunt inside our new summer exhibition National Geographic-50 Greatest Photographs exhibit. Light breakfast snacks included.
Tales and Scales
Saturday, October 27
9:00-10:30 AM
Enjoy a super thrilling and chilling adventure exclusive for Kids' Club Members at our Tales and Scales Halloween event at the Sea Center. Light breakfast snacks included.