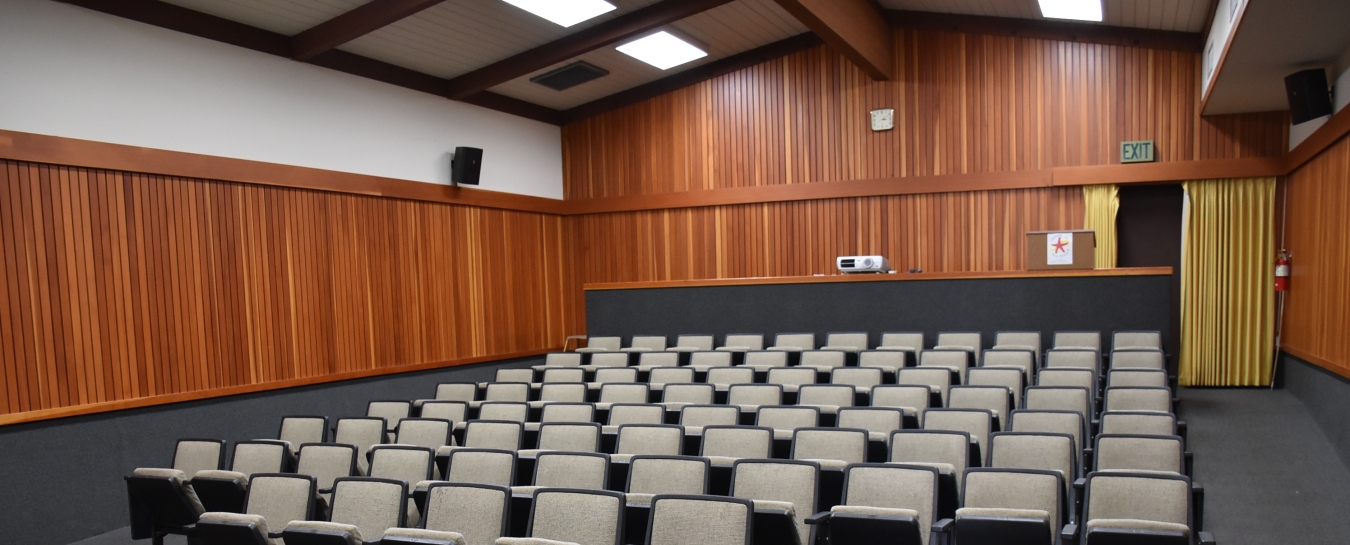 Farrand Auditorium
Location: Museum
Description: Moderate-sized auditorium for meetings, lectures, and presentations.
Ambiance: Dark gray carpet and wood panelled walls.
Capacity:

Theatre Style: 81
Additional space available with rental combination
Facilities: Permanent fixed seating.
Audio-Visual Capabilities:

Projector
Screen
Podium
Must contact Museum-approved A/V technician for use of A/V equipment.
Internet Access: Yes
Parking:
Limitations: No smoking, balloons, confetti, or open flames.
Other Services:
Catering counseling
On-site coordinator & security
Our Event Manager, Meridith Moore, is available to answer any questions and schedule on-site visit and consultation. Contact her at 805-682-4711 ext 112, or email at mmoore@sbnature2.org.